This summer we (I was the driving force, but Ryan went along with it) decided to freshen up our kitchen.

(before)



We got new counter tops, painted the cabinets (were oak, now white), added hardware (for looks and function, we didn't have any hardware before), added wainscoting, swapped out our table for something that fits better, and left to do is a DIY back splash, new kick plate, and window treatments.

By far, the bulk of the time and energy of this entire project has been painting the cabinets. It has been worth it - it is so much brighter!

The engineer in me did a lot of reading online, looking for the best way to do this. of course, each source had a little bit different recommendation, which was frustrating, but I ended up settling on a method that seemed to work out well. When in doubt I asked people at the stores for their opinion. :)

My favorite resource was This Old House.

Here are the steps I followed:

1) Remove cabinet doors and drawer fronts. Be sure to label which ones go in what location!! I set up in the garage by stringing boards across saw horses, that way I wouldn't have to bend over and could line up several cabinets at once.

2) Scrub down all surfaces with TSP degreaser.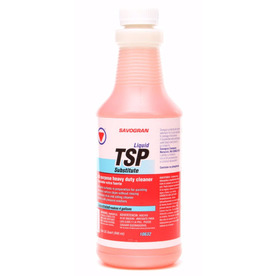 If you want to add wainscoting, do that here instead of what I did, which was to add it as an after thought ;)
3) Fill any holes with wood putty if necessary (doors and cabinet bases)
4) Sand all surfaces (doors and cabinet bases) well using 100 grit sand paper. I sanded by hand and it was extremely tedious.
5) I vacuumed up the dust, and then used tack cloth to remove any particles for a perfectly clean surface.
6) Use painters tape along floor and walls for cabinet bases. I also used rosin paper to cover and protect our counter tops.
7) Apply primer coats. I gave up trying to decide which primer was best, and just went with the Zinsser Bullseye 1-2-3. It seemed to work well.
I started off with 3 coats (I did all the top cabinets first, then the bottom cabinets next, to make the batches more manageable) and ended up just using 2 later on. I think 2 was sufficient.

I used 2 inch (mostly) and 4 inch foam rollers. It worked well, but I had to make sure the coats were thin so it didn't leave streaks. I also used a 1" brush to get in the little cracks and do the trimwork.

If you have kids around, I found it was best to apply coats to the cabinet bases after the kids went to bed (so it was dry when they woke up). I'm at at-home mom, so I applied coats to the cabinet doors when the kiddos napped.

Be sure coats are completely dry before flipping cabinet doors over. Andalso use 200 grit sand paper between paint and primer coats.
8) Apply paint coats. I used enamel semi-gloss Alabaster White paint from Sherwin Williams. It is a perfect warm white but not cream that a friend found for me on Pinterest. :)
As in step 7, I again used foam rollers, 220 grit sand paper between coats, and needed 2 paint coats.

I know some people do, but I did not apply a clear poly coat, for fear it would yellow.

9) Let paint cure and then it's time to hang your cabinet doors back up! Add or change hardware if you'd like.
It took me about 2.5 months to complete the cabinet refinishing. I definitely didn't want to give up full weekends or miss out on any fun summer activities, so I fit it in when i was able to and took my time.
Click here to see my instagram photos of progress along the way.
Once I finish the last details, I'll post again with before and afters! If you have any questions, let me know! If you're like me and you're not sure where to start, I'd recommend writing down the steps you want to use and a list of what you need to buy in order to get started.